13 Haunt Spots - Arizona's Most Haunted Locations


For many, October is a month of excitement – it's the time of year when all things spooky come to life. From scary movies to haunted houses, there's something special about getting scared out of your mind. If you're looking for a real scare this Halloween season, why not head to one of Arizona's most haunted locations? These 13 spots are sure to give you goosebumps!
1.
Copper Queen Hotel
The Copper Queen hotel in Bisbee, Arizona has been in business for over 120 years, making it the longest operating hotel in the state. During all those years, there have been many reports of ghostly sightings and strange occurrences. Some say that the ghosts are those of former guests who never checked out. Whether you believe in ghosts or not, there's no denying that the Copper Queen hotel has a spooky history. And if you're brave enough to stay overnight, you just might encounter one of its resident ghosts!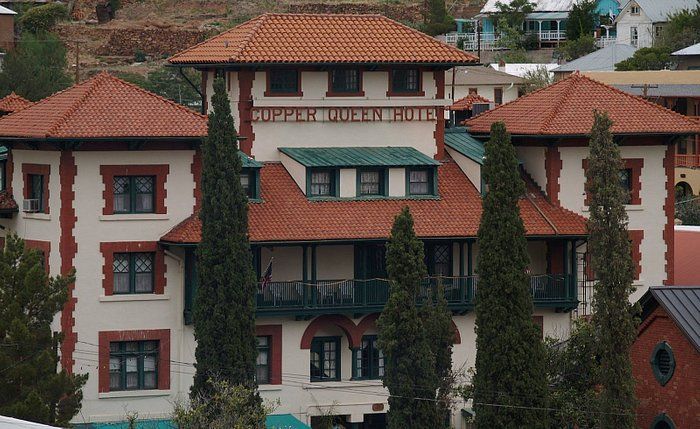 2.
Rosson House
You've probably seen this picturesque Victorian home on a drive to downtown or when taking a stroll through Heritage Square. Don't let its charming exterior appearance fool you...after the home was turned into a museum, its caretaker was shot and killed on the property in 1980. Since then, visitors have reported seeing explained shadows with doors being locked and unlocked without cause.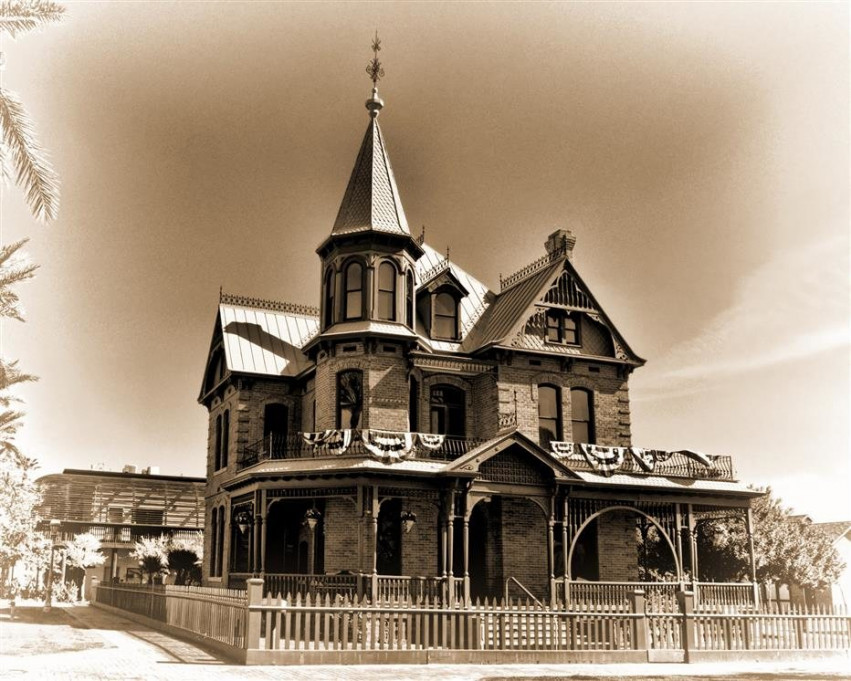 3.

Hotel Monte Vista

At Hotel Monte Vista you'll have anything but a lonely stay...it just might not be the company you were expecting! The hotel is known to have many long-time ghostly guests- the elderly woman in Room 305 being one of the most well-known. It's said she used to love sitting by the window on her rocking chair and this habit of hers wasn't broken even after she passed. Guests report still seeing the chair occasionally start to rock on its own today. Old habits are hard to break!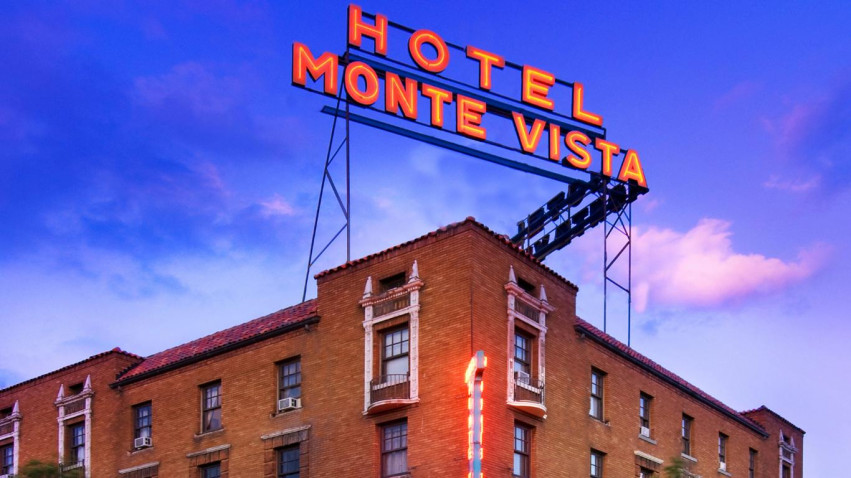 4.

Orpheum Theater

The ghosts are here for the show! Though the Orpheum Theater is said to home multiple ghosts, there is one in particular that makes her presence known. Her name is Maddie and she is believed to be a 12-year-old girl, although it's unclear who exactly she is or why she made the Orpheum Theater her forever home (literally). She loves to hang around the mezzanine to watch the show and keep guests in order! Don't misbehave or you might get a swift smack on the head...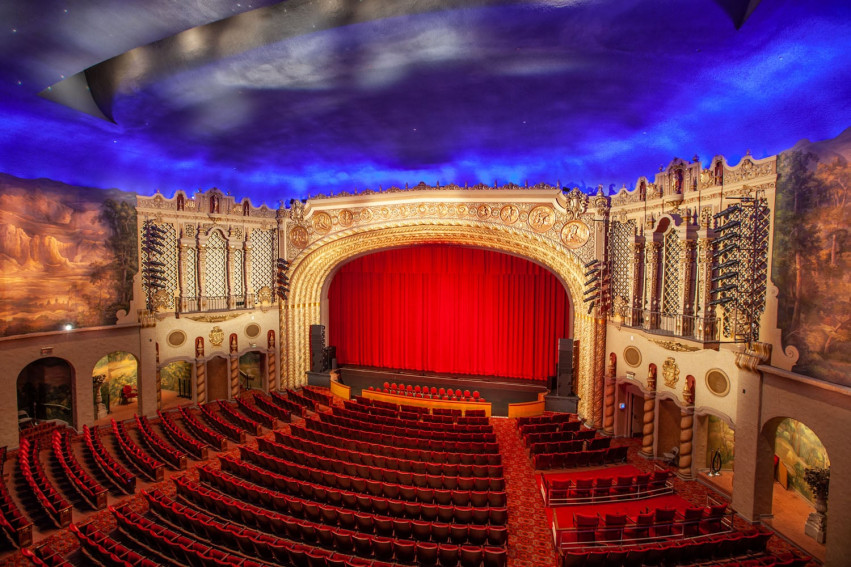 5.

The Palace Saloon

The Palace Saloon is older than the state of Arizona and has accumulated its fair share of ghostly stories. It's said that a man named Nevins once lost his entire business during a poker game at this bar and still haunts the place to this day...that's a tough one to move on from! Going to the saloon for some spirits has new meaning!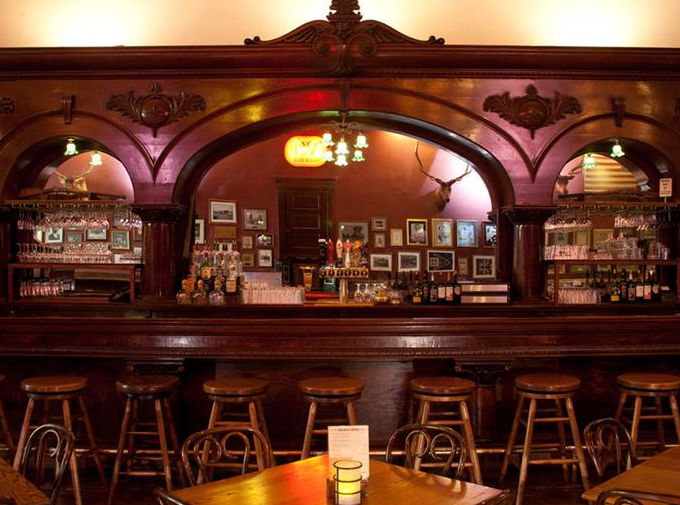 6.

Jerome Grand Hotel

This might be the most haunted place in Arizona! Before the Jerome Grand Hotel was it's current name, it was The United Verde Hospital! Thousands of people took their final breath within its walls, and many restless spirits are still left lingering. All told, an estimated 9,000 people would meet their demise there and the hospital closed. It wasn't until the '70s that the hazardous building was emptied out to discourage vandalism. A hired caretaker cast a watchful eye over the place...until his suicide in the 1980s.

Would you spend the night here?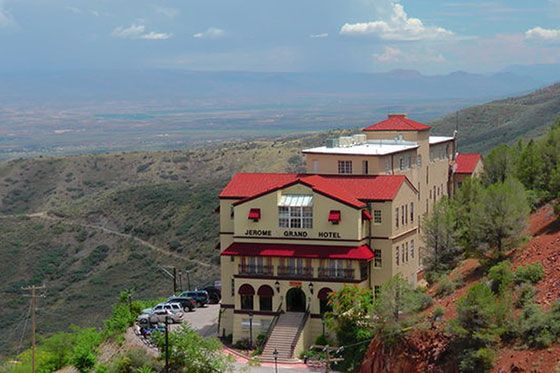 7.

Sahuaro Ranch Park

Sahuaro Ranch Park is known for its lush greenery, charming historic buildings, wandering peacocks, and....ghosts? The woman in a white gown and a man in a black suit (believed to be past owner H.W. Adams) are said to roam the main home on the ranch to this day. Talk about horror within beauty...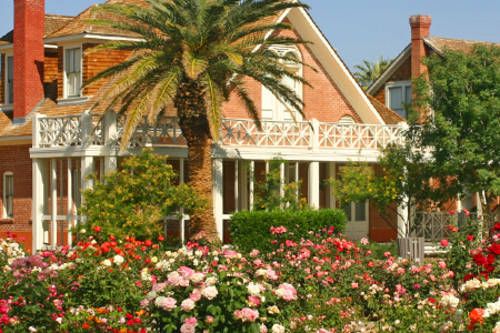 8.

The Gadsden Hotel

The Gadsden Hotel in Douglas, Arizona is full of rich history. In its time it has hosted many iconic names like Pancho Villa and Eleanor Roosevelt. Though the hotel still holds many of its original historic luxurious appeal, there is no denying the underlying eerie sensation. Room 333 is known to be the most haunted- reserve if you dare!
9.

Bird Cage Theatre

The Bird Cage theatre was a theatre, saloon, and gambling parlor that operated in Tombstone, Arizona during the 1880s. In 1882, the New York Times declared that Tombstone's Bird Cage Theatre was the "roughest, bawdiest, and most wicked night spot between Basin Street and the Barbary Coast." 26 deaths and 140 bullet holes later, this American icon is packed with poltergeists. The most well known death was of Margarita, a madame, whose heart was chiseled from her chest by Gold Dollar (another madame) in a grisly murder. To this day, the theatre is said to be haunted and people have reported hearing random laughter coming from thin air. The theatre was also featured in the 1993 film "Tombstone".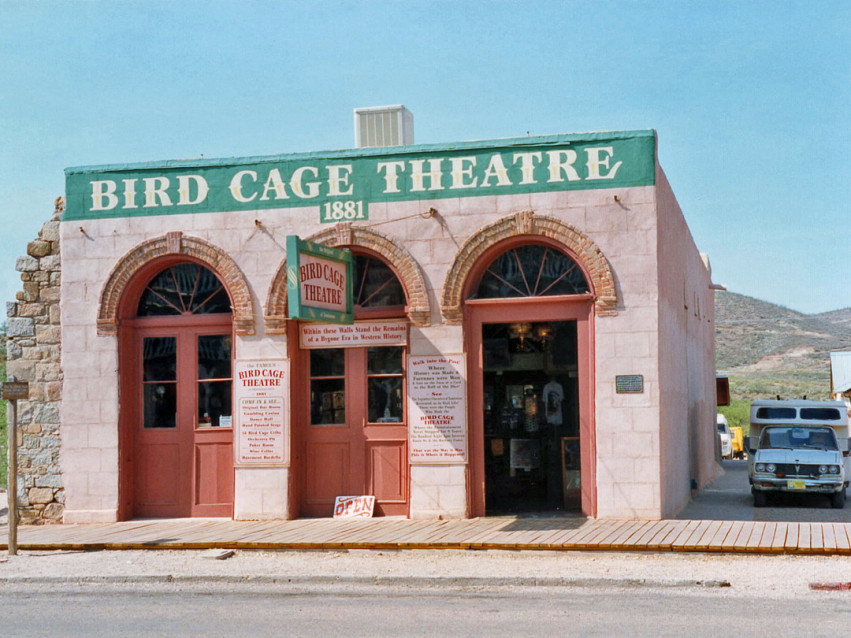 10.

The Vulture Gold Mine

For centuries, humans have been drawn to the glittering lure of gold. The precious metal has inspired wars, driven exploration, and even fueled revolutions. But the quest for gold is not without its risks. The Vulture Gold Mine still has the spirits of past miners roaming around - particularly that of Jimmy Davis who was met with a gruesome death on the job. They say you still hear his screams and cries if you visit!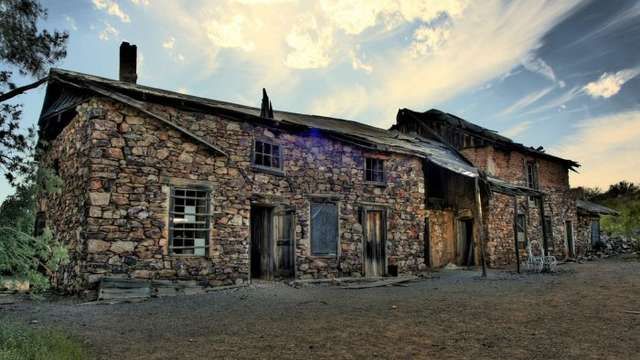 11.

Casey Moore's Oyster House

Casey Moore's is a popular Tempe restaurant that has seen both good and bad times in its history. It's said that people have seen the ghosts of past owners dancing the night away through the upstairs window. People like to believe that they're happy to see their old home become a lively restaurant. However, not all the spirits said to inhabit Casey Moore's are so friendly. A commonly reported haunting is that of a dark-haired girl, who is said to have been killed on the property during a period of the property's troubled past. Her spirit is said to wander the restaurant today.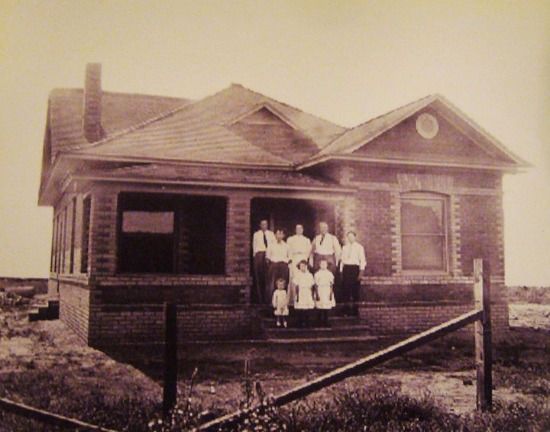 12.

Hotel Congress

Like most hotels, Hotel Congress has had guests from many walks of life. For some, those walks ended on the Hotel Congress property. Like its guests, the ghosts living in this building are all very different. Some claim to see a ghost of a maid still cleaning. On the other hand, one of their most haunted rooms has the spirit of a woman who took her life during her stay. Legends say she sometimes appears in the hallways or in her room bathroom. You might not want to close your eyes in the shower...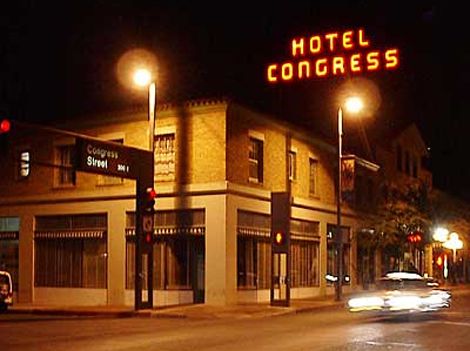 13.

Lost Dutchman State Park

Lost Dutchman State Park has a reputation for being haunted by the spirits of those who died searching for the legendary gold mine. The history of the search for the mine is full of tragic stories- most notably the story of the Perralta family, who met their horrific death at the hands of Apache warriors. Since then, many other prospectors have died in search of the mine, and their ghosts are said to haunt the park. Visitors to the park have reported seeing strange lights and shadows, and hearing screams in the night. Some say that the spirits of those who died searching for the mine are still looking for it...even in their afterlife.