10 Years Of Canal Convergence- A Local's Guide
Canal Convergence is back and this year they're celebrating their 10th annual anniversary! For those who have never attended, Canal Convergence is a large-scale public art event held at the Scottsdale Waterfront around that focuses on presenting art, water, and light with a focus on sustainability. Every year, they choose a theme for the event and have eye-catching immersive art exhibits on display by talented local and international artists.
In honor of their anniversary, this year's theme is "Celebrating 10 Years of Water + Light + Art" and artists will be able to present artworks that draw from the various themes Canal Convergence has had throughout the years. They are also going to be bringing back some favorite artists from past year, along with new artists to represent the evolution and growth of the event. For a guide on some of this year's artworks, just keep reading!
ORB
In true anniversary fashion, Canal Convergence is bringing the heat! The ORB exhibit will be putting on multiple fire shows to light up the night! In between the performances, the public will be in control of the light show by controlling the LED light sequences that are projected from the ORBS from a kiosk!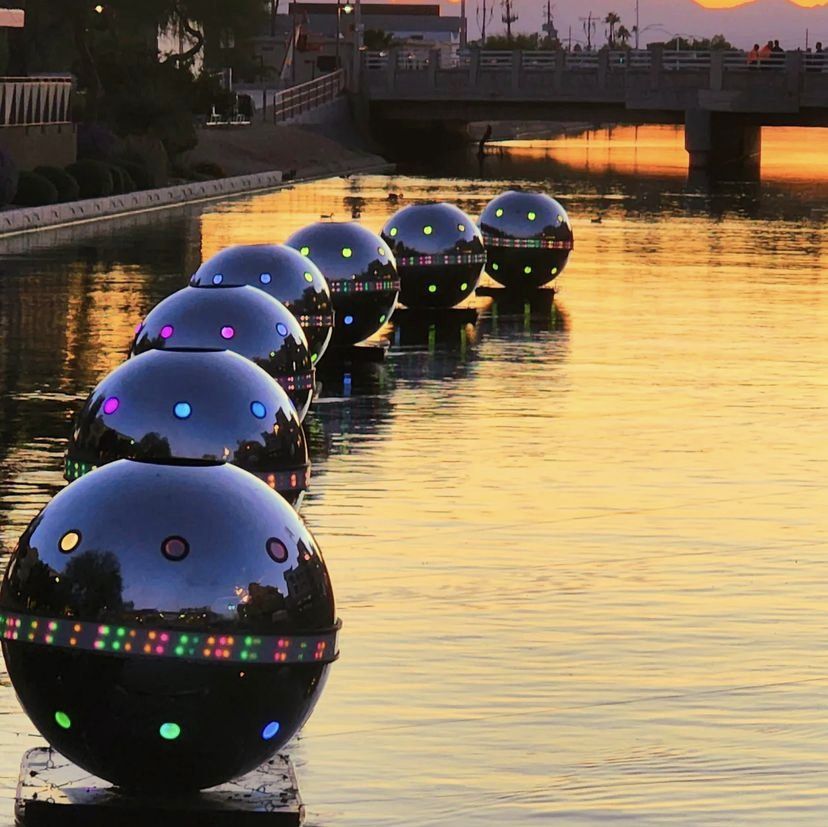 Sound The Deep Waters
Sound The Deep Waters is an interactive art exhibit where visitors can submit a secret message through one of the kiosks on-site or through text message. When received, the secret messages are then translated into Victorian Flower language and displayed in multitude of color and light on a large screen for visitors to marvel.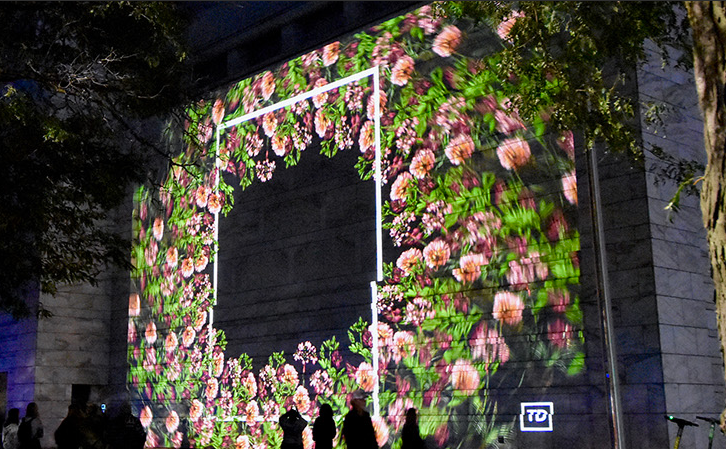 What Grows Here
What Grows Here is an augmented reality map that depicts water usage in Arizona throughout history. The stacked maps put into visual perspective the drastic changes of water demand as a result of many factors at play (like growing population) which have led to the historically low water levels the state faces today. Beyond being visually interesting, the exhibit is also very thought-provoking, and brings to light an important issue.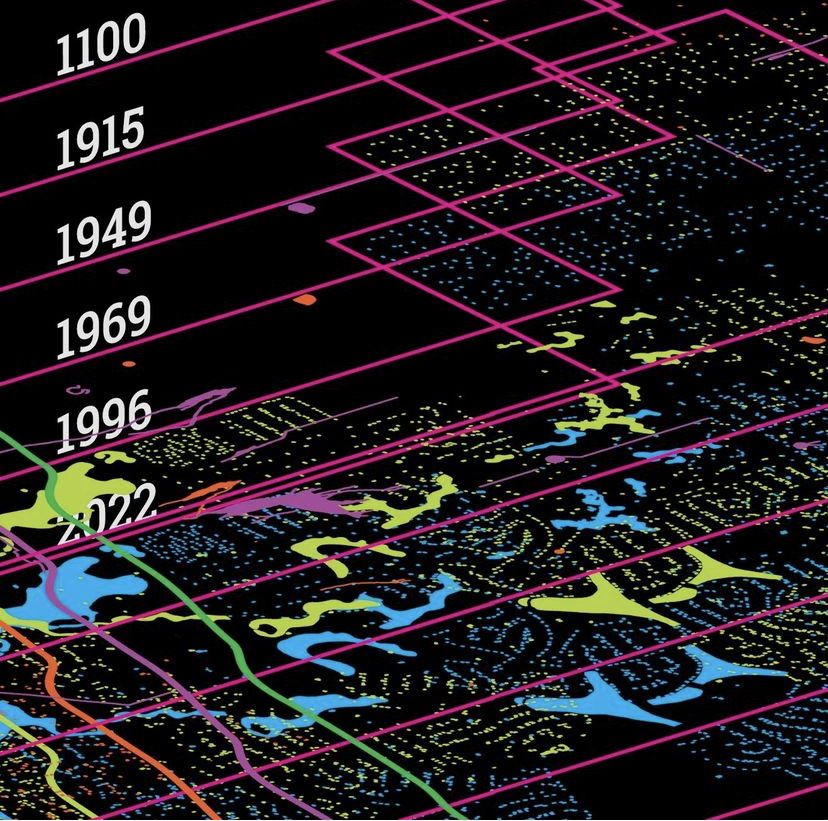 Trillian + InSpires
This exhibit is by HYBYCOZO, a team who focuses on creating "larger-than-life sculptures that celebrate the inherent beauty of geometric form". The steel sculptures have laser cut Penrose tiling patterns which is a non-repeating pattern discovered by mathematician and Nobel Prize winner Roger Penrose. Trillian + InSpires is the perfect manifestation of their mission as these sculptures tower in beauty and illuminate their surrounding with their awe-inspiring Penrose tiling pattern makeup.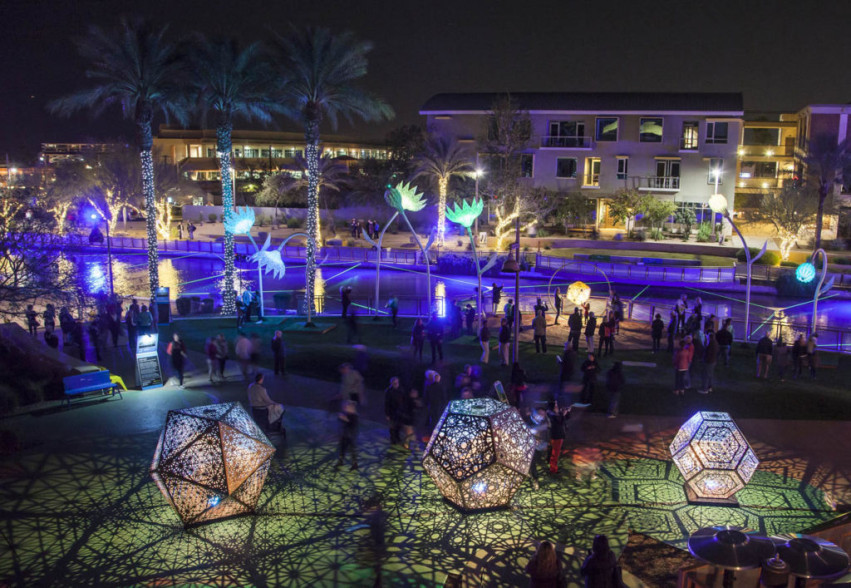 The Tunnel
We know you've probably picked up on this by now, but (just like past years) this year's Canal Convergence features many Insta-worthy photo opportunities! However, beyond being eye catching, The Tunnel signifies something everyone is familiar with- the start of new journey. As you make your way through the tunnel, imagine yourself being transported to the new reality where chances have been taken and opportunities lie ahead. Ready for the ride?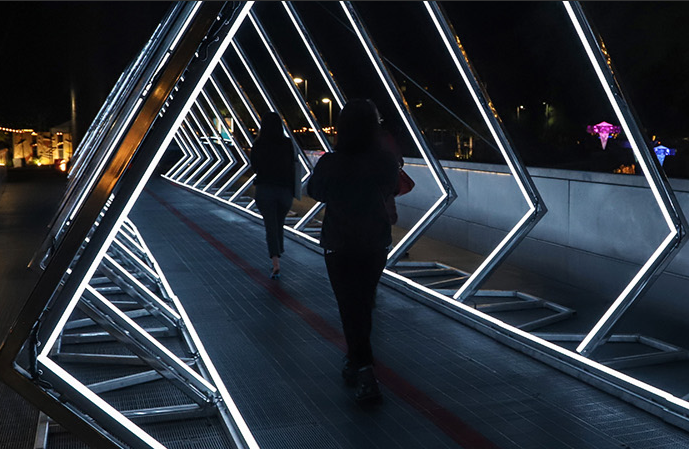 MAPP
Not only will you be able to see tons of amazing art, at the MAPP exhibit, you can become a part of the artwork too! MAPP is a video mapping system where all you have to do is stand in front of a light to be scanned, step away, and then before you know it, there you are displayed in an array of color!
Canopy
The Canopy exhibit is made up of abstract tree-like sculptures that glow with the power of the public (literally)! The artwork is powered by green electricity that is generated through bikes for the public to ride. Talk about a rewarding work out!