The 15 Most Instagram Worthy Places Near Phoenix
From architecture to local art, Instagram is the best place to give your favorite spots in town some love. Whether you're a local influencer or just starting out on the 'gram, these are #instaworthy spots you don't want to miss in the Valley of the Sun.
HOME OF THE DIAMOND BARS
Pop 'N Tea Bar, Phoenix
It's hard to know where to point the camera to get the perfect shot at "Pop 'N Tea"!
Do you focus on the dessert shop's trademark diamond-shaped gelato and sorbet bars chilling behind the glass, employees standing by to add chocolate drizzle and the toppings of your choice? Or do you pose in front of the restaurant's grass-covered wall, where a bright pink sign reads, "Today Was a Good Day"?
When it comes to the restaurants occupying the "My Florist Plaza" on McDowell Road, Pop 'N Tea is easily the hippest. The concept for the store originated with a trio of friends from Southern California. It's not just geometric bars, either: Pop 'N Tea also serves boba with your choice of milk, white, or green teas, plus a selection of smoothies and slushies.
On a typical night, you can expect to find a cool crowd lounging inside — just be prepared to wait your turn before you grab your phone and dart in front of the neon wall.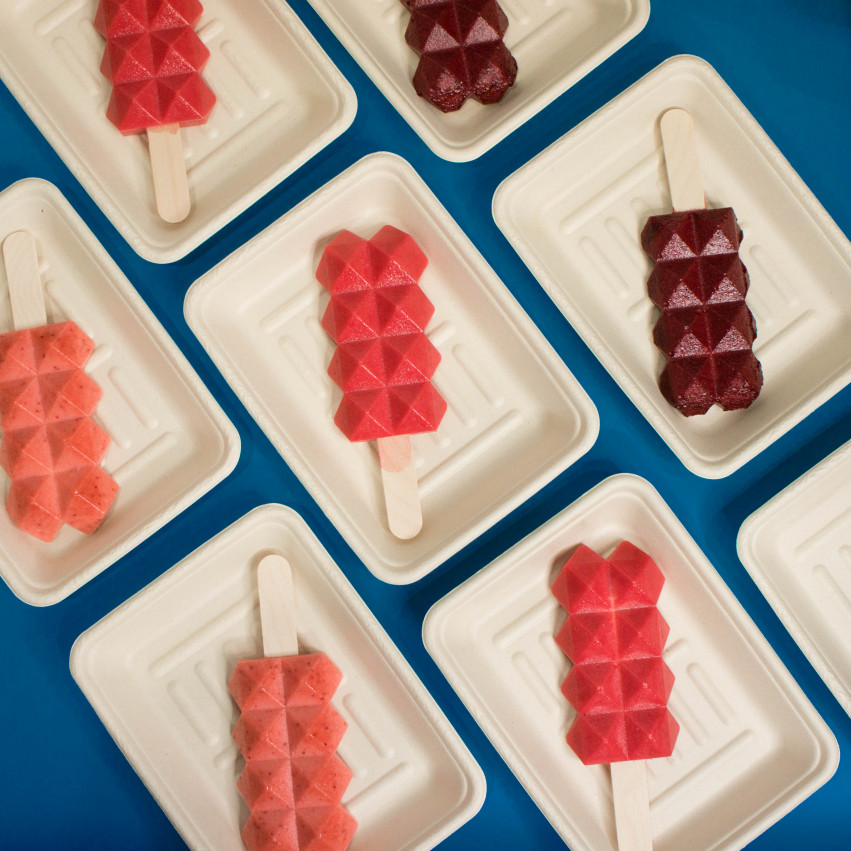 IT'S ALWAYS SUNNY...
Hotel Valley Ho, Scottsdale
Sure, there is the odd cloudy day, but seriously...it is always sunny in Scottsdale!
No place tells the tale of our sunny days better than the iconic "Hotel Valley Ho", which has presided over Scottsdale since 1956. We love the poolside cabanas that can hold up to 30 people and offer all of the VIP amenities you need for a day by the pool!
The trendy hotel was a Hollywood hideaway in its heyday with stars like Bing Crosby, Bette Davis, Humphrey Bogart, and Marilyn Monroe who were all hotel guests- usually as a way to flee the paparazzi in Los Angeles. Modern day celebs are also spotted here including Beyonce, Jay Z, and Taylor Swift...so the hotel still packs a punch with the A-List!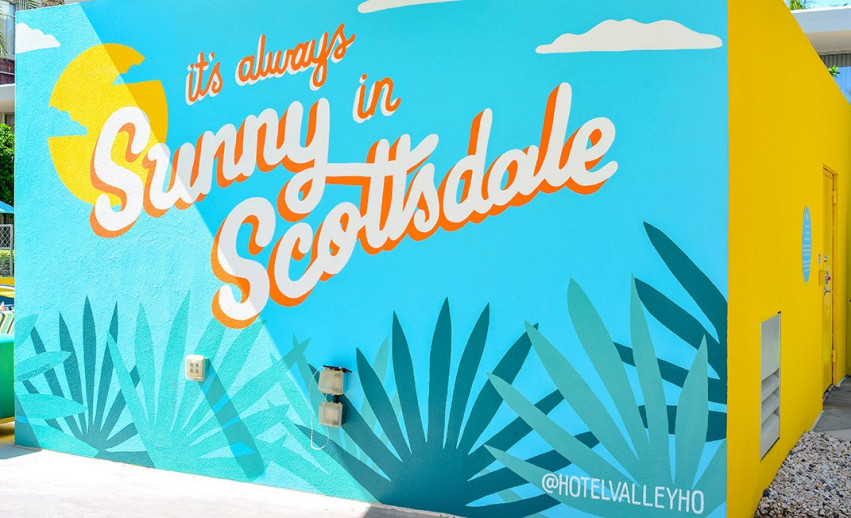 BOHEMIAN PARADISE IN THE DESERT
The Scott Resort and Spa, Scottsdale
"The Scott" Resort and Spa's recent renovation transformed the space into a light and plant-filled haven inspired by the Bauhaus design movement of the 1920's, creating a lush desert oasis just a short walk from Old Town Scottsdale.
They also have a unique restaurant on site called "The Canal Club", which serves Cuban/New American food in a swanky space with vintage décor. Feel like you are in the heart of Havana - without leaving the country!
"The Scott" is also the perfect place for a stay-cation if you are looking to get out of the heat!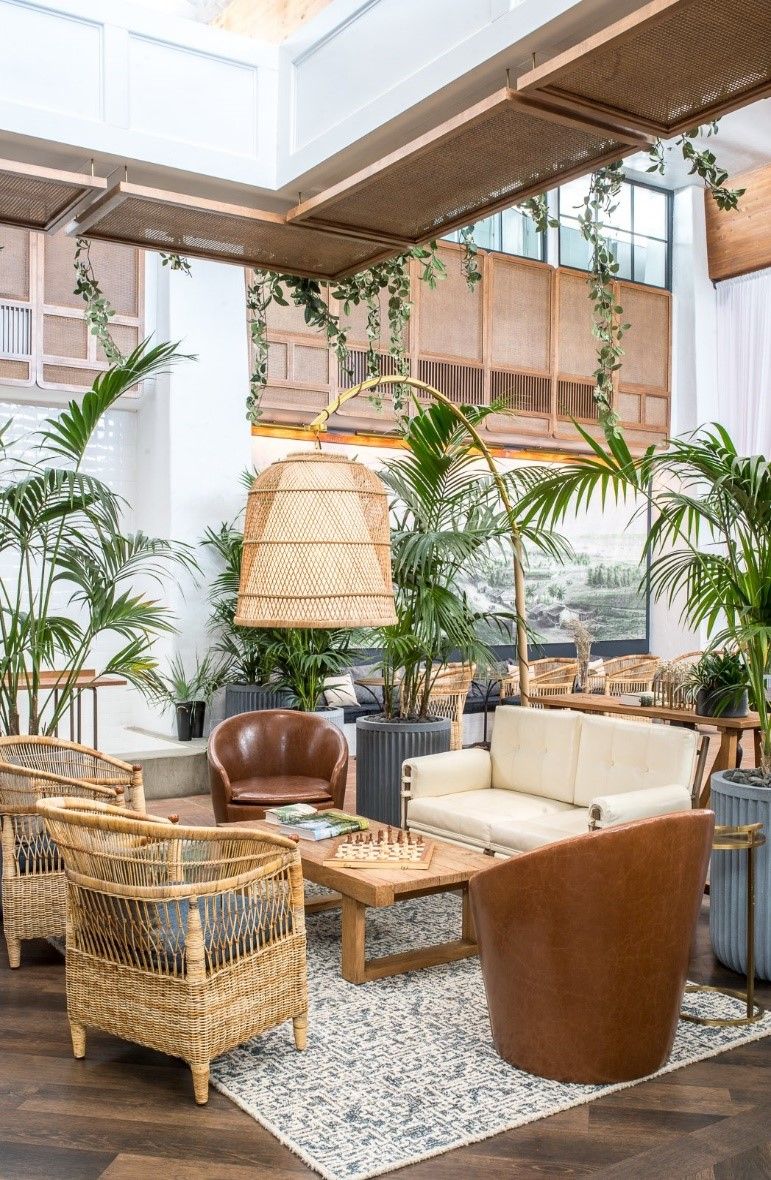 THE BALANCING ROCK SHOT
Boulders Resort and Spa, Scottsdale
Okay, so this Arizona Instagram picture is worth the drive. The "Boulders Resort and Spa", a retreat in North Scottsdale, is even more unique than the desert itself!
Approximately 12 million years ago, an earthquake along the San Andreas fault line caused these mammoth boulders to rise from underneath the ground and the result is a collection of stunning rocks perched along the horizon. This one, sweetly named "Rosie's Rock", is a giant balancing rock located alongside the tee box for the seventh hole on the Boulders' beautiful South Course.
Taken from the right position, you can appear as the strongest person in the world…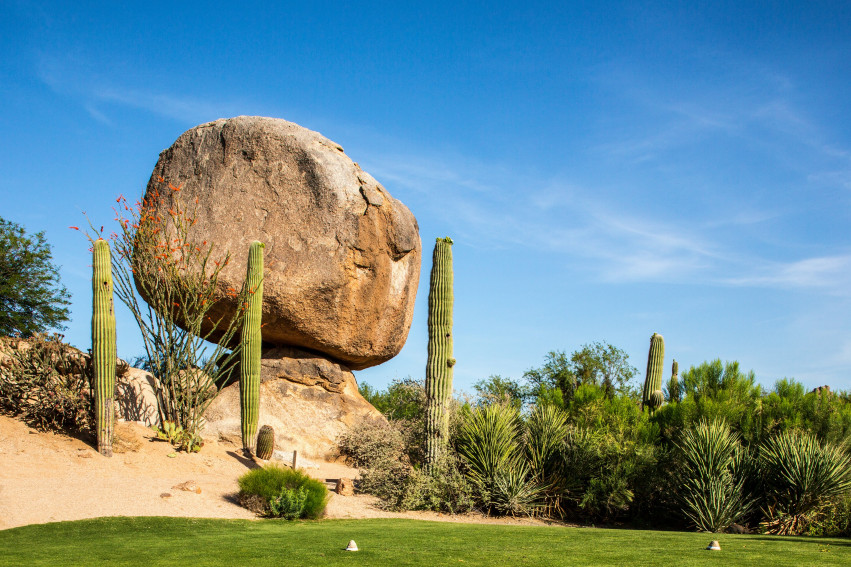 C'EST LA TEA - TEA DATE ANYONE?
Teaspressa, Arcadia - Phoenix
Teaspressa has become a favorite spot in the Valley to sit and get some work done!
If you aren't familiar with the concept, they brew tea in a way that's similar to coffee, giving you the benefits of tea while eliminating the side effects of caffeine, all while creating a pretty and fulfilling latte without coffee in it.
Teaspressa uses completely natural sweeteners, which is perfect for people with dietary restrictions. This allows Teaspressa to create a pretty latte that actually contains health benefits rather than sugar and caffeine. Our favorites are the "London Fog" or the "Swiss Ivory" tea lattes!
Tea lovers now have a local hangout and will never have to cancel a coffee date.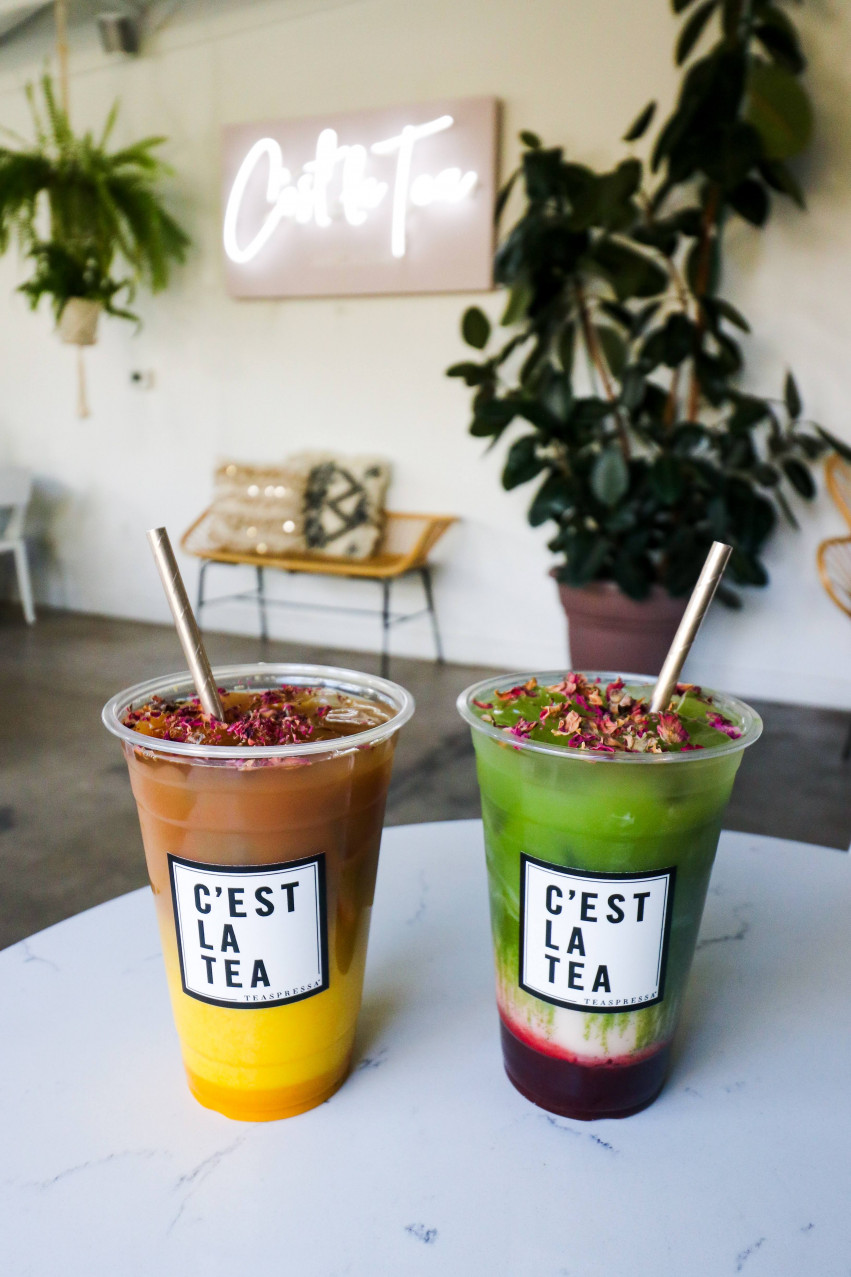 STOP AND TASTE THE ROSES
Růže Cake House, Scottsdale
This local coffee and pastry shop is an Instagrammer's dream!
From the cute neon "Stop & Taste the Roses" sign to the cactus shaped cookies, this local business is totally #grammable. Located in the Arts District of Old Town, "Ruze Cake House" creates all of their Boba Teas and recipes in-house.
Treat yourself to the "Ruze", the shop's signature drink - created with prickly pear tea, prickly pear puree, a house -made rose syrup, and tapioca pearls. The drink arrives in a stunning glass with a hot pink liquid, which happens to be the fresh prickly pear pulp from Napa Valley...talk about insta-worthy!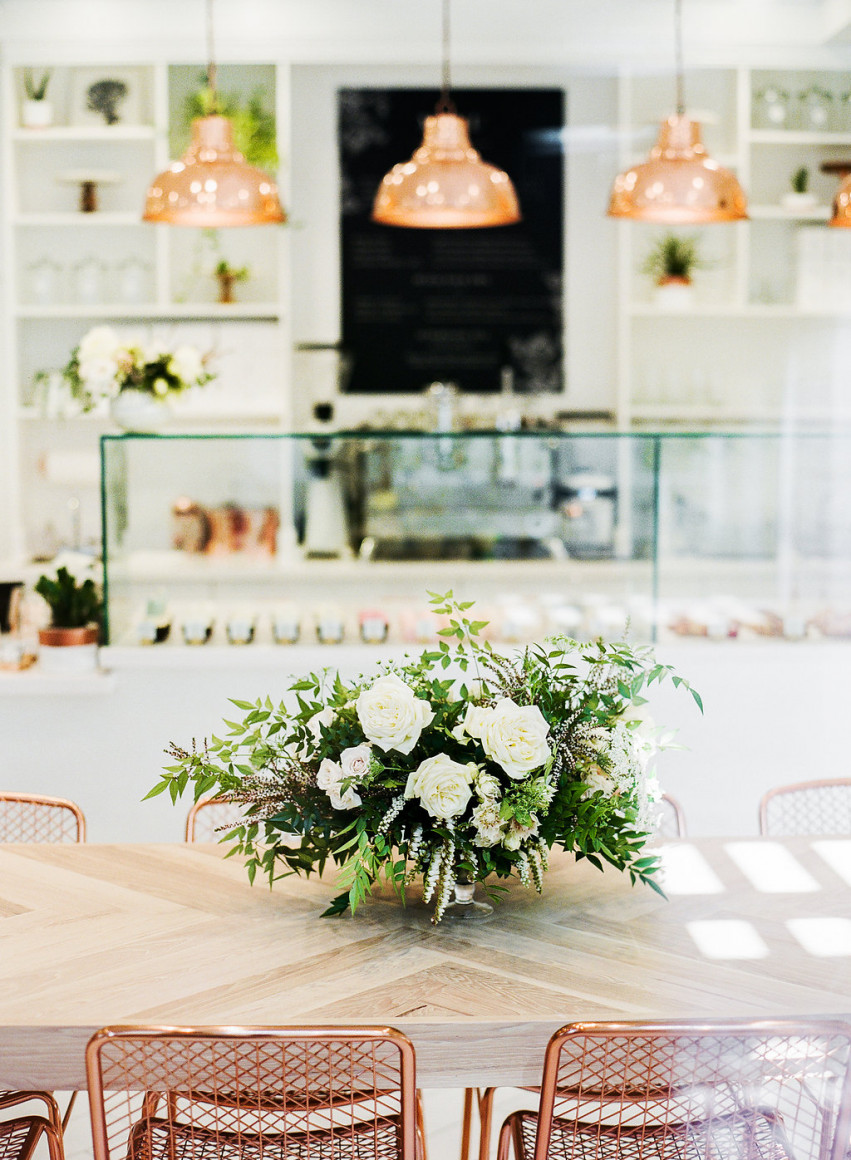 FLOWERING DESERT OASIS
Desert Botanical Garden, Phoenix
When it comes to capturing the perfect selfie, sometimes the best bet is to just sit back, relax, and let mother nature do her thing. The plethora of specimen plants at the "Desert Botanical Garden" adds some much-needed color and shape to what might otherwise be a sad-looking selfie. Our favorite spot to take a selfie in the gardens is the copper sculptural arches of the Cactus and Succulent Galleries area, which often hosts wedding ceremonies!
Not only will you see Arizona's signature saguaros during your visit to the garden, you will be enter a surreal world in the shadow of Papago Buttes - where trails snake through more than 50,000 plant displays. The "Desert Botanical Garden" offers an incredibly diverse and succulent ecosystem with plant species from all around the world.
Be sure to check out their endless event schedule including; flashlight tours, Dog's Day In The Garden, dueling pianos, and the famous Las Noches de Las Luminarias during the holidays!
Pick up a succulent of your own to take home at the "Garden Shop" or enjoy a bite to eat with a cocktail at "Gertrude's" (try a spiked handmade seltzer - our favorite)!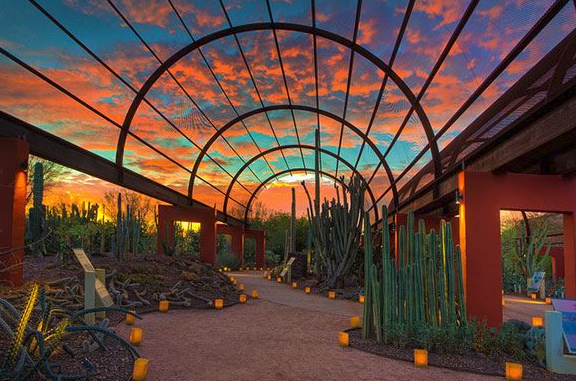 BE INDUSTRIOUS AT INDUSTRIOUS
Scottsdale Fashion Square, Scottsdale
Located in the heart of Scottsdale, this space is set to inspire your workday! As Industrious' second Scottsdale location, the Scottsdale Fashion Square location now occupies the space that Barney's previously had - offering space for 40-50 different companies in about 40,000 square feet of work space.
This thoughtfully-designed work space incorporates lush interiors and best-in-class services and amenities to provide the most productive work day for its members. We love the "jewel box" sitting area on the second floor - with views of the McDowell Mountains and comfy lounge chairs. Industrious Scottsdale also offers its members and their guests perks like Cartel coffee, breakfast/snacks, weekly happy hours, networking events, and space for local events.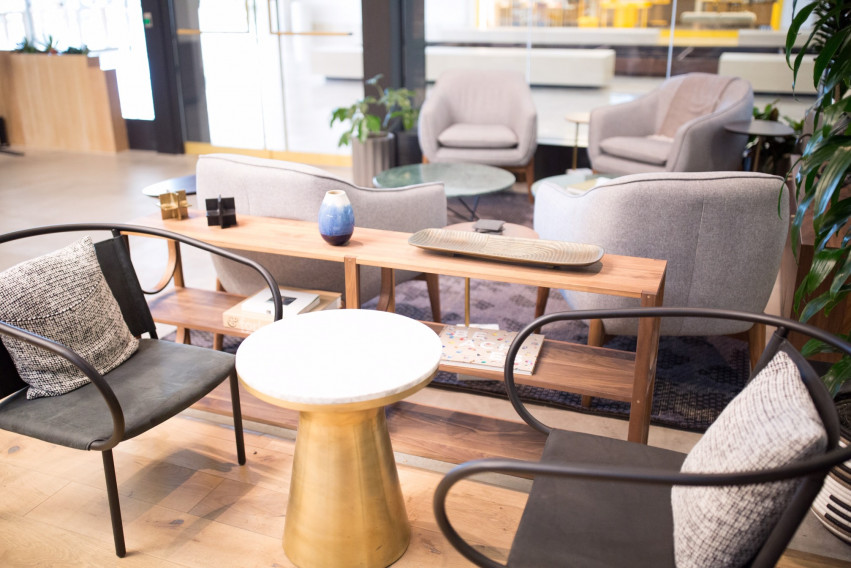 TAKE A HIKE (LITERALLY)
Camelback Mountain, Paradise Valley
Some of the best sights in the Valley are in our own backyards – namely, Phoenix's backyard. It really is a unique place,  a piece of nature thrown right in the middle of the valley , but such a double-edged sword at the same time.
Just one trek up Scottsdale's most popular StairMaster and you'll be able to grab an iconic desert style shot with a cactus or the Valley below while burning off the calories from last night's dinner.
But, the view is soooo worth the effort!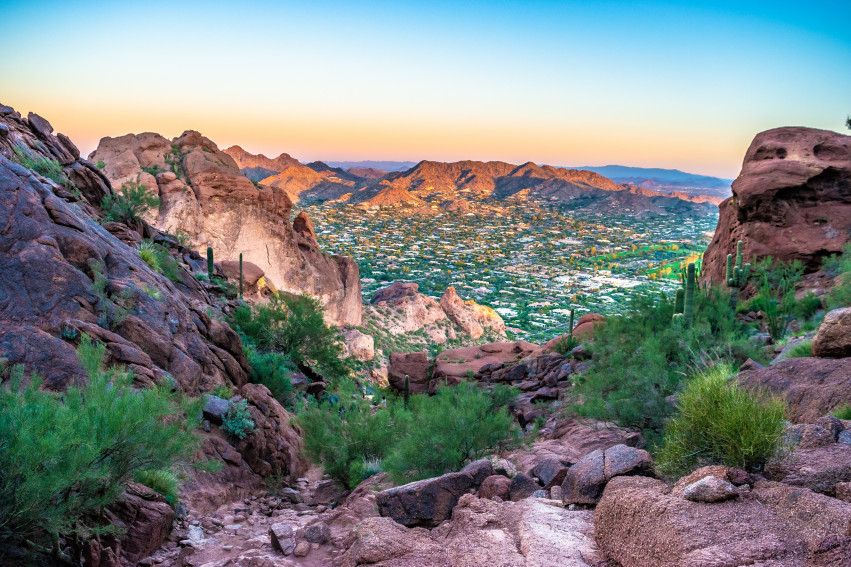 MODERN ART MASTERPIECES
Scottsdale Museum of Contemporary Art, Scottsdale
Stop and take a picture for the 'gram in front of James Turrell's "Knight Rise" installation.
This work of art utilizes a sharp, elliptical opening to create the illusion that the sky is descending upon visitors of the Scottsdale Museum of Contemporary Art.
The indoor and outdoor art exhibits offer visitors endless inspiration – and Instagram photo ops. Check SMoCA's calendar before planning your day trip to see what's happening that week!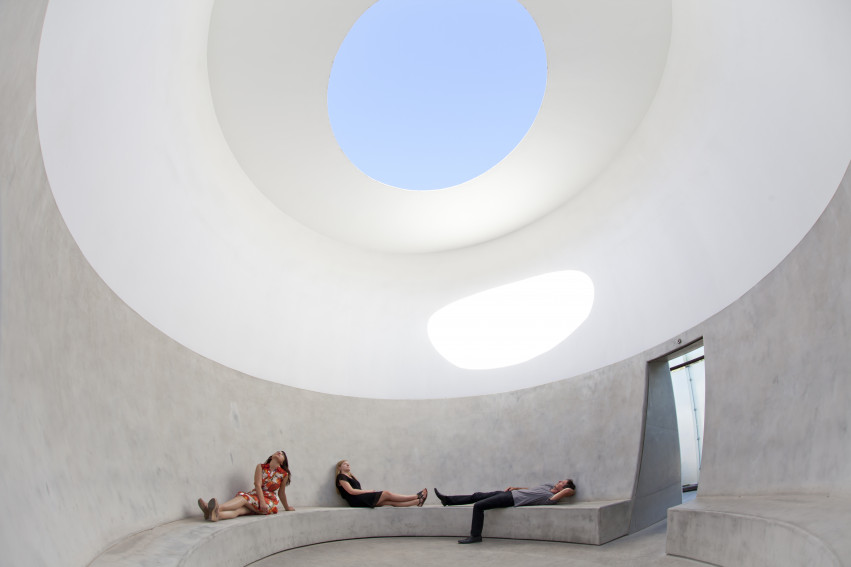 LATTE ART LOVERS UNITE
Berdena's, Scottsdale
If you're looking for a boutique coffee shop with beautiful latte art, there is no need to fly to San Francisco – Berdena's is right here in Scottsdale!
This tiny boutique coffee shop in Old Town is simple and sweet, with an itty-bitty menu and seriously good espresso. Our favorite is the "Honey Lavender Latte" with almond milk paired with the "Smashed Avocado Toast"!
This place is also home to the best almond milk in the state of Arizona, mouth-watering avocado toast, and photo-worthy lighting. You won't want to leave once you arrive, trust us!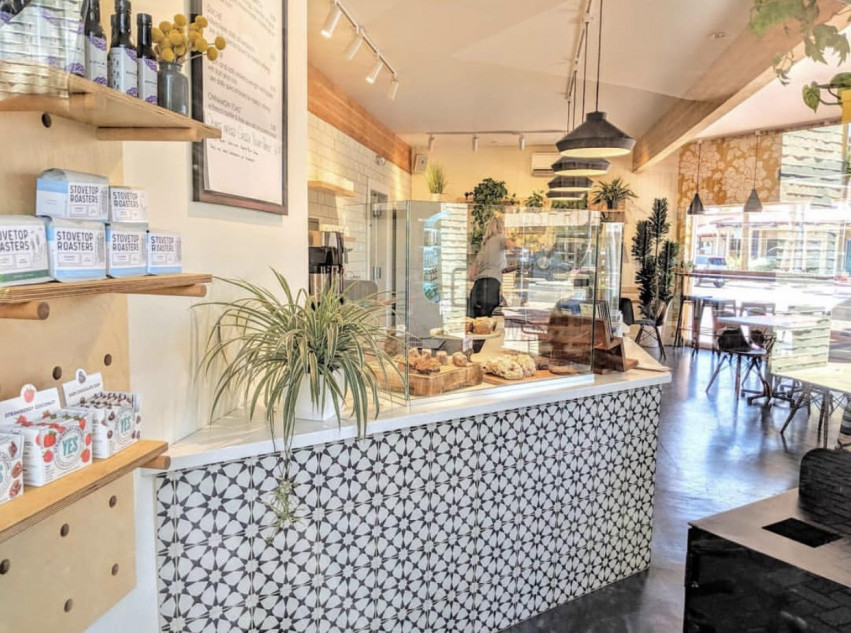 THE COOL COLLECTIVE
Palette Collective, Scottsdale
Palette collective was created in 2015 and is a place for people to pursue their dreams of owning their own business.
They have developed a platform for entrepreneurs from many industries such as hair, beauty, food, beverage, and retail to have a place to build and create a space that reflects their brand and style.
Check out one of their multiple locations - surely one is close to your neighborhood!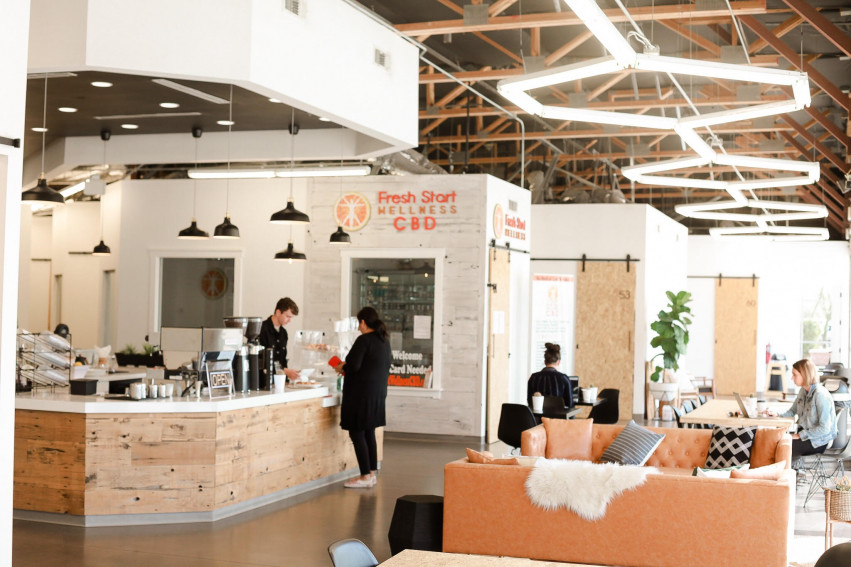 STREET ART SANCTUARY
Roosevelt Row, Phoenix
Many say that the worth of classic art can be measured by where it is housed- in museums, galleries, or even in affluent households. But modern art is measured in a very different way: how instagram-worthy it is.
"Roosevelt Row" in the arts district of Phoenix was named one of the most Instagrammed art spaces in 2016 by VICE's The Creators Project, ranking No. 22 in the top 25 list.
Thanks to its many street murals, galleries, and booming popularity during Phoenix's First Friday events, the area has made quite the appearance on Instagram.
So, pick your favorite street art and snap away!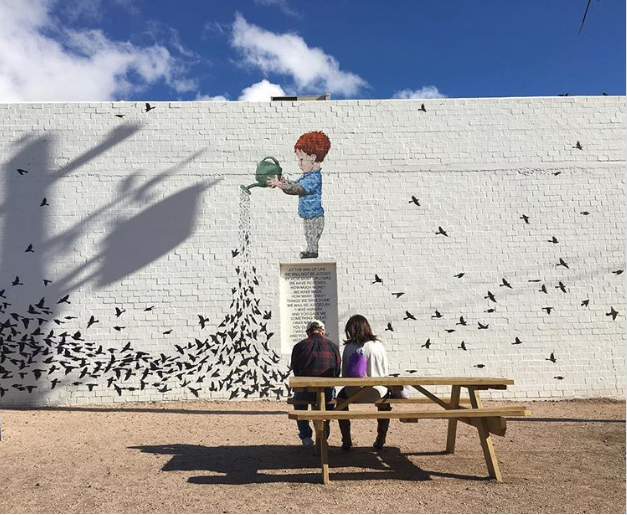 A UNIQUE POINT OF VIEW
Wonderspaces, Scottsdale
The Valley has a new favorite selfie spot: "Wonderspaces Arizona", a different kind of art gallery that aims to bring cutting-edge work to the masses.
The first permanent space for a Los Angeles-based startup, "Wonderspaces Arizona" opened inside the Scottsdale Fashion Square mall with a show titled "Point of View," featuring immersive installations that visitors can interact with…and take selfies with (of course).