Top 12 Pool Games To Play Before The Summer Ends
When the summer heat hits our pool in Arizona, it tends to feel more like a jacuzzi. Floating is fun... for about 5 minutes, so we have gathered a list of the top pool games you should have in your backyard to get you through the rest of summer.
While underwater treasure hunts help build swimming confidence and keep little divers occupied for hours, our list also includes poolside classics, like volleyball and basketball games that are made for the whole family to enjoy.
Check out our favorites below!
1. Tic-Tac-Toe
This life-size inflatable tic-tac-toe set will keep your mind off of how hot it is while you're out by the pool! Perfect for pool parties, this floating grid will provide endless hours of friendly competition.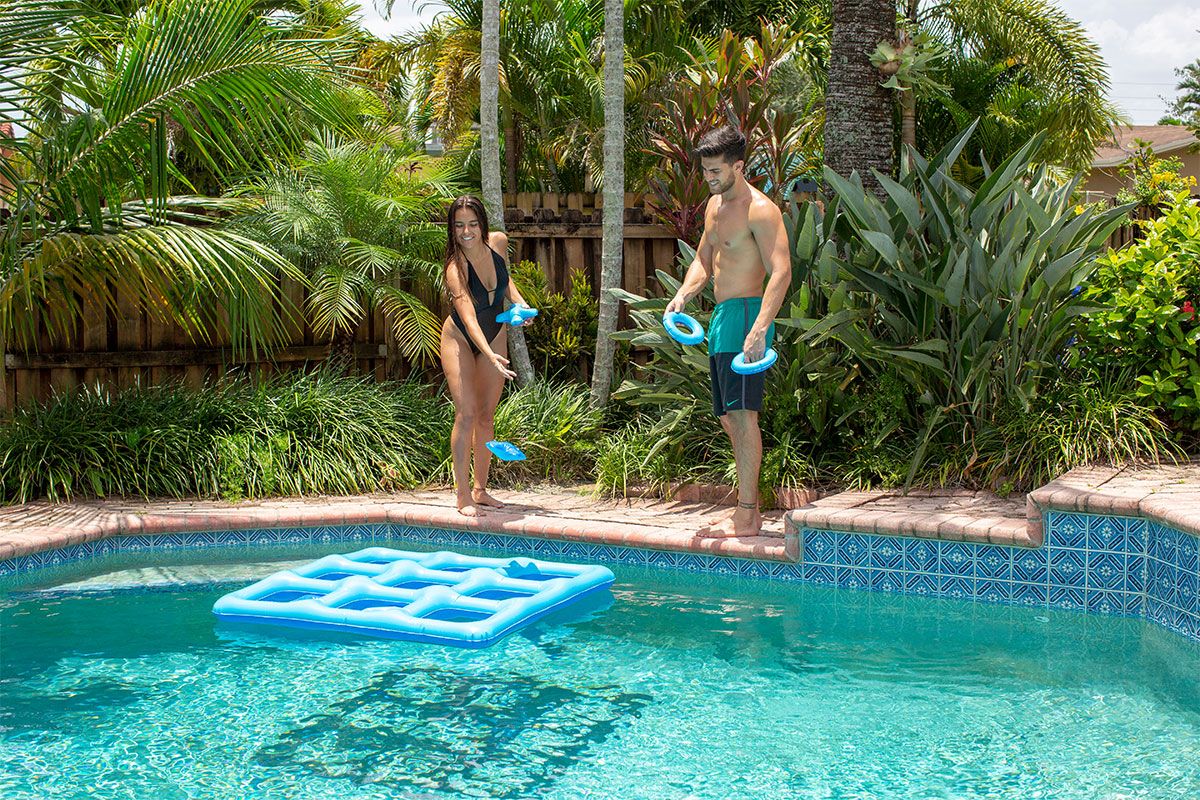 2. Watermelon Ball
This ball will act just like a real watermelon does underwater — meaning you can dribble, kick, bounce, and pass it.
6. Giant Shootball
It's easy to get nothing but net when you're shooting at a hoop that inflates to 45-inches tall and 36-inches wide. Winning isn't as simple as making a shot: Six open sides are each labeled with a point value between 50 to 150 points, and the highest scorer owns basketball bragging rights.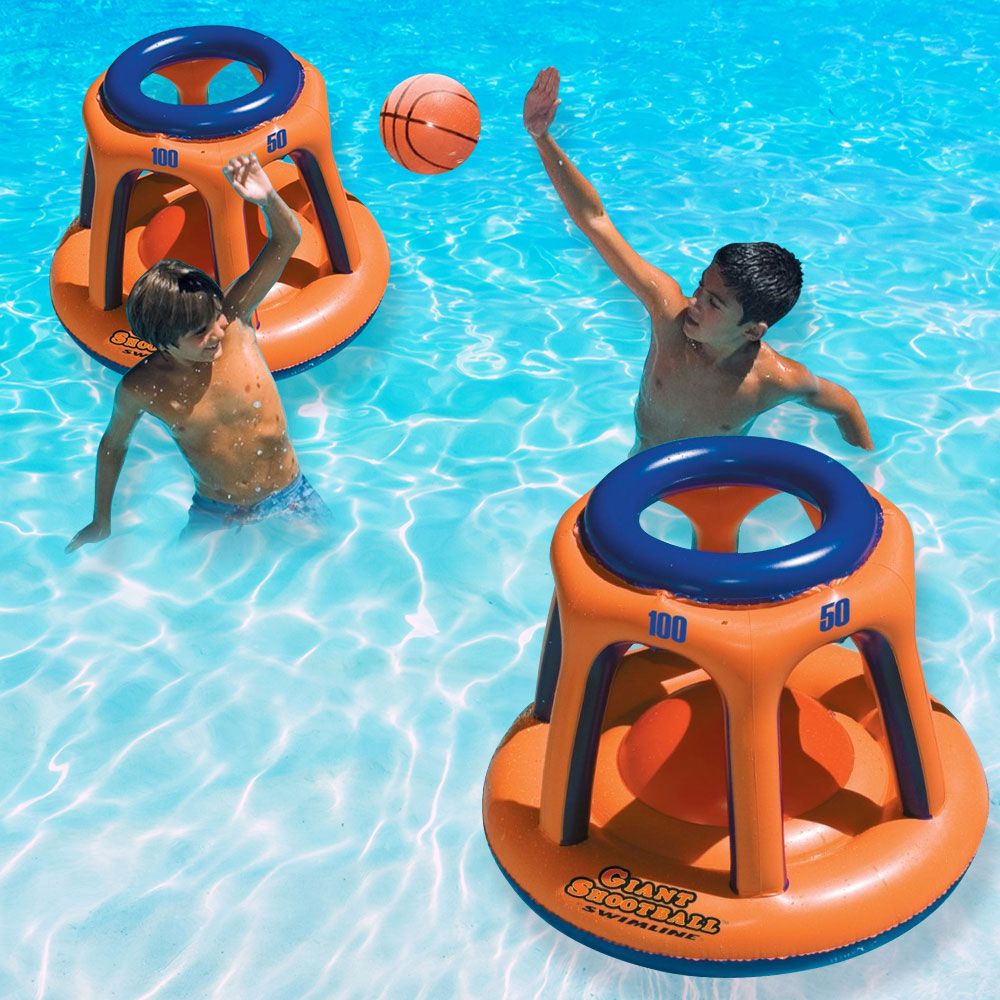 7. Spikebuoy
Now you can play Spikeball in the water with Spikebuoy! Fill the anchor bag with three to four pounds of material and attach the five-leg floats to your Spikeball net. This will keep your net in place while you play in the lake, ocean, or pool!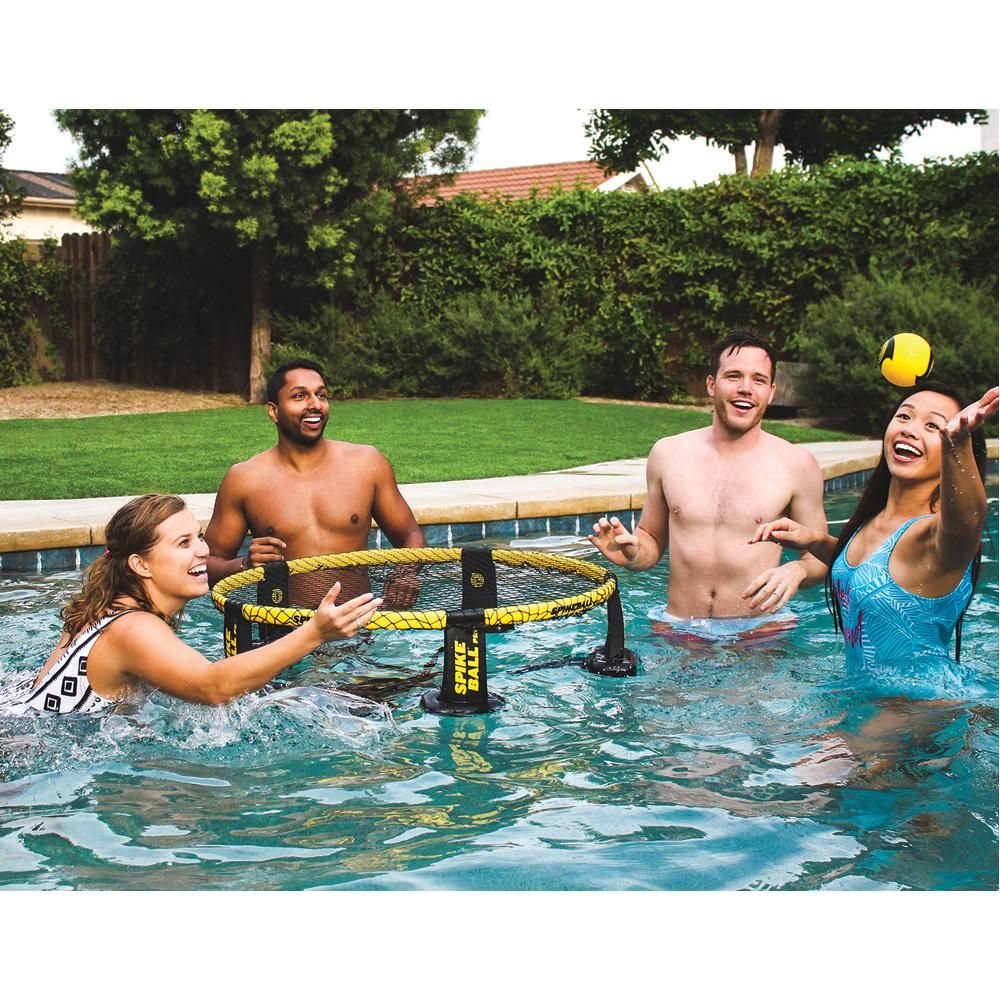 8. Arcade Shooter
The best part about this arcade game: You don't need any quarters to play!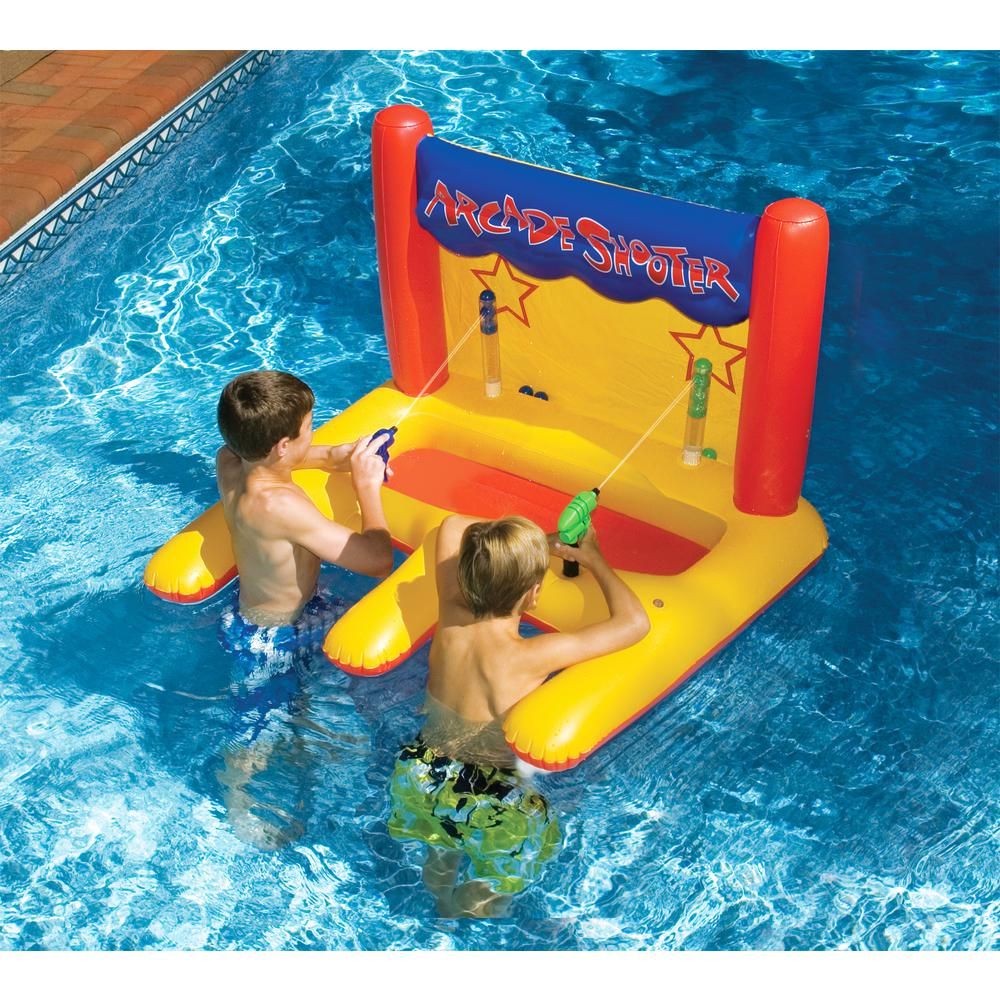 9. Chuck-O Splash
Since it is too hot here to play corn-hole outside, why not take it to the water?
10. Shark Toss and Catch Net
This fun game encourages hand-eye coordination for the smallest swimmers.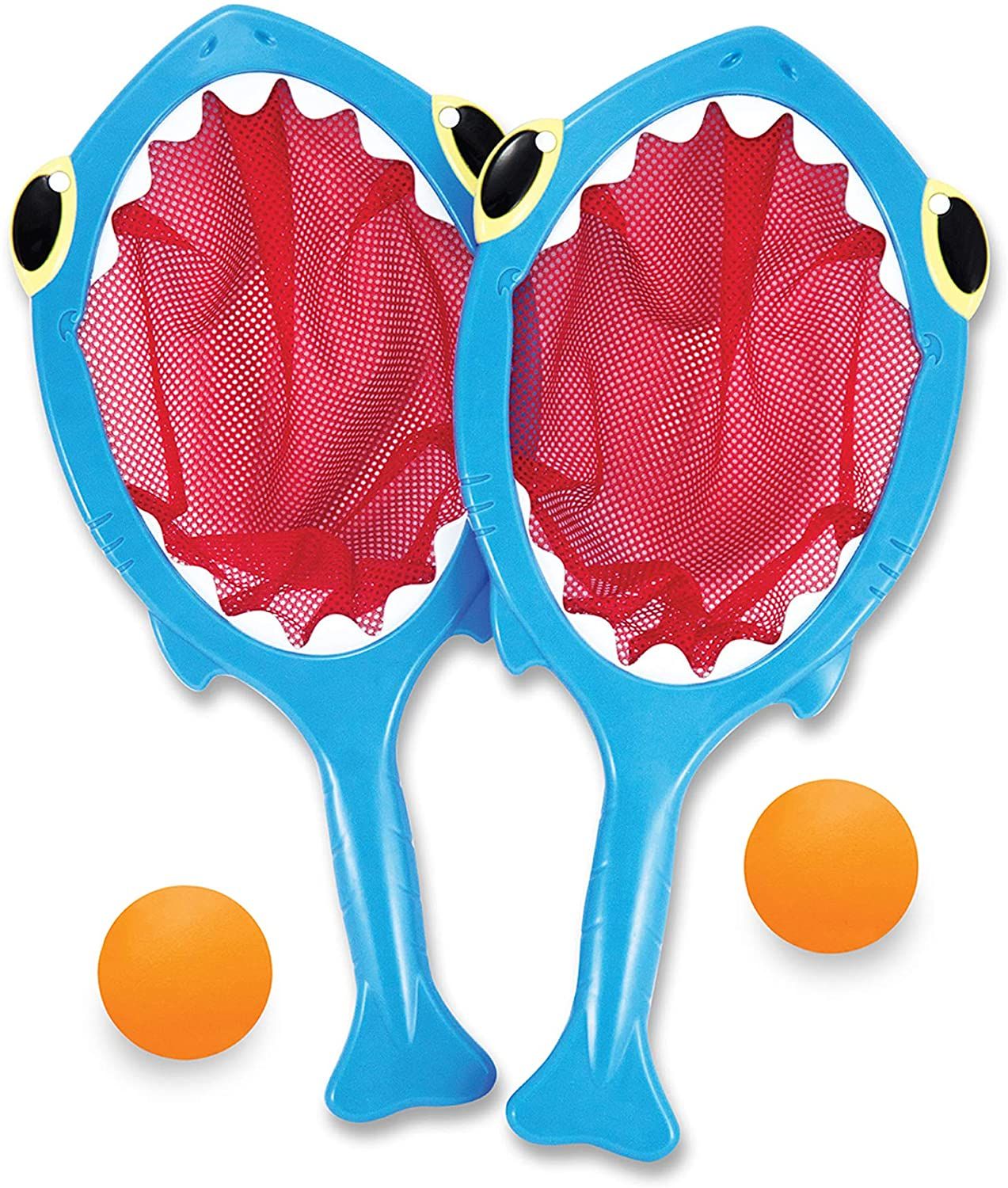 11. Floating Beer Pong Table
What's a party without beer pong? When its too hot to play outside, you can now take beer pong to the pool with this floating beer pong table.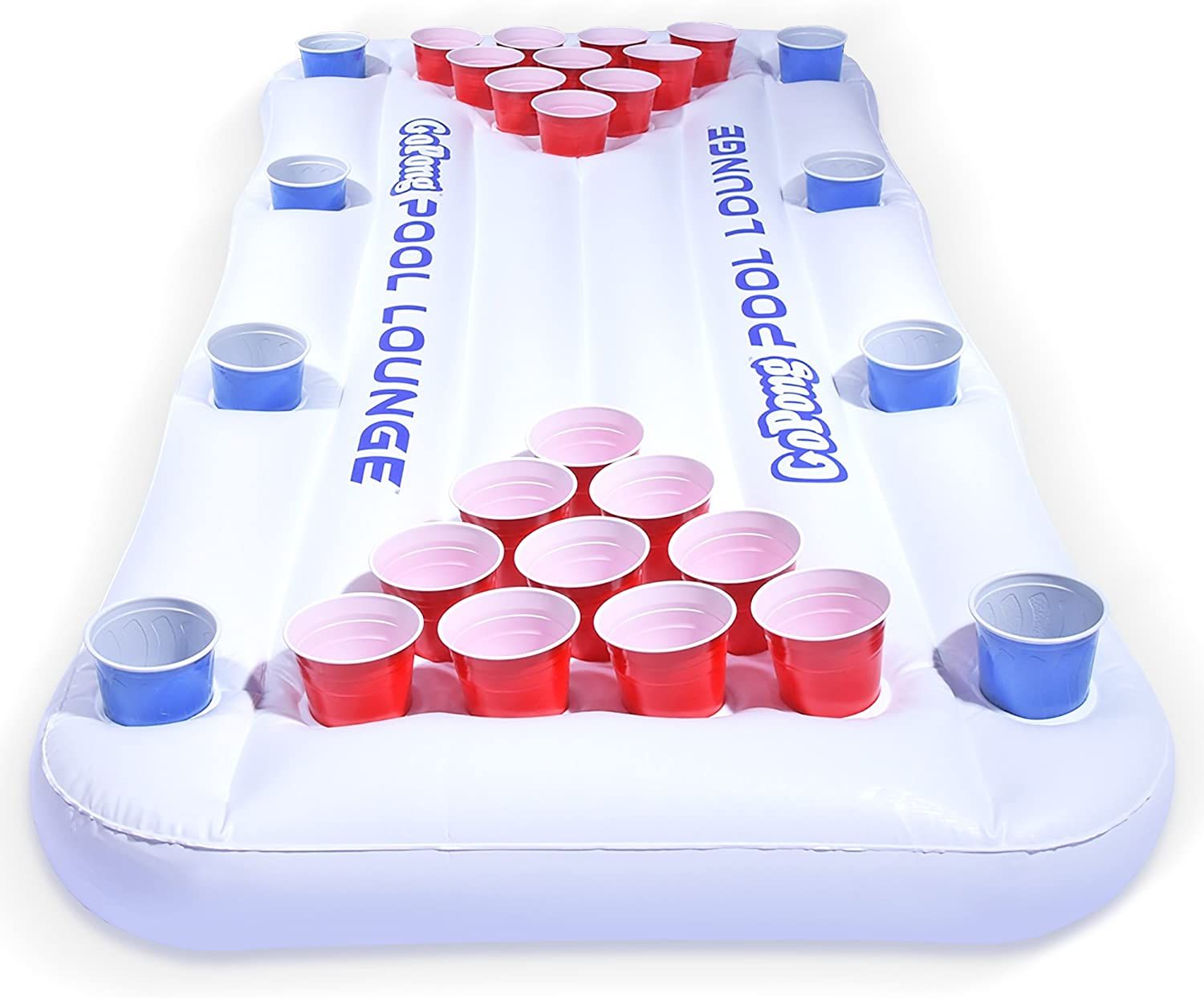 12. Splash Bombs Water Wigglers Light Up Divers
Put on your goggles and practice your underwater skills with these light-up water wigglers. Ideal for children ages six and up, these adorable, battery-operated octopus-shaped toys light up when you give them a shake. Toss them into the pool and chase their neon glow and swaying tentacles as they sink to the bottom.